Rhodes Weddings Ceremony Venue Filerimos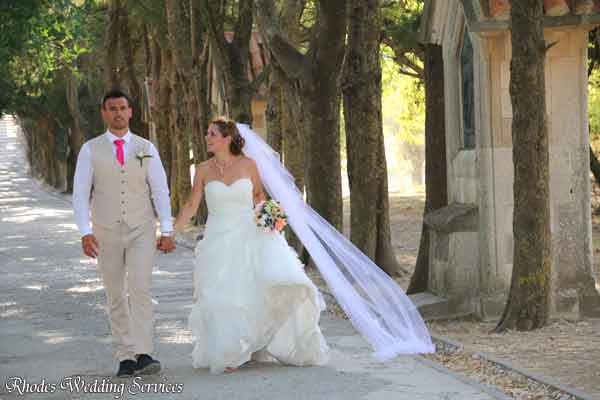 • An amazing location boasting panoramic views of the west coast and Mountain Ataviros, the highest mountain of Rhodes, in the distance.
• Filerimos monastery dates back to the early 14th century. Ceremonies are held in front of the Mason's cross.
• Filerimos boasts a grand entrance as you walk up the path armed by cypress trees passing the scenes of the passions of Jesus.
Additional Information:
• Ceremonies are held on weekdays from 14.00 - 19.00.
• At this venue it is required that you visit the town hall a couple of days after the wedding day to sign the registrar.
• A member of our team will escort you.
• No additional fees required at this venue.
Please click on the contact Us link to find more about our Rhodes wedding services.
Rhodes Wedding Ceremony Venue Filerimos