Rhodes Wedding Bridal Beauty
Rhodes Weddings hair and makeup, and beauty services.
Every bride wants to look and feel like a princess on their wedding day.
Together with our trusted experts we can, not only help you to achieve the look you require but also help you to feel calm, relaxed and stress-free on your special day.
Also, on the wedding day, there will be one of our team members on hand to help the bride into her gown if required.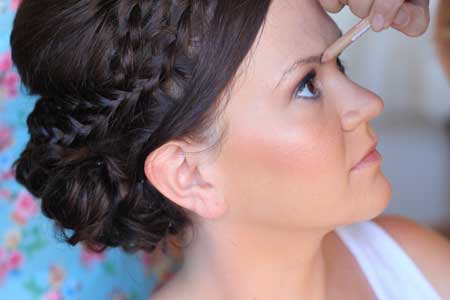 • We offer:
• Massage... Pamper yourself the day before or the morning of the wedding with a full body massage or facial.
• Manicure & Pedicure... Usually arranged the afternoon before the wedding, a great way to have a girlie session the night before the big day!
• Acrylic & Gel Nails... Let's be honest girls, there is nothing worse than a lady with bad nails! Let us give you nails that will make you proud when your husband places the ring on your finger and you say "I Do".
• Nail Repairs... Got an emergency broke a nail don't be shy we can fix it!
• Shellac Gel polish... If you have already had your acrylic or gel nails applied in the UK or you only require a nail polish then our Shellac polish is perfect for long-lasting results.
• Makeup... Preparation for the wedding is great fun and what better way than having a professional apply your makeup for you and your guests.
• Hair... Our fully qualified stylists will create the look of your dreams, come prepared with a photo of the hairstyle of your choice or book a trial prior to your wedding.
•Trials... Before you leave the UK we can confirm trial dates and times for hair and makeup which will take place within the first two days of your arrival on Rhodes.
• Bridal Party and Guests... All of the above services are available for the bridal party and female guests too. It's great fun to organise pamper sessions in your hotel room with family and friends accompanied with a champagne lunch.
• All services are provided within your hotel room, no travelling is necessary.

Please click on the Contact Us link to find more about our Rhodes wedding services.
Rhodes Weddings Bridal Beauty