Rhodes Weddings Packages- Athena Ceremony Package for Vow Renewals Ceremonies.
Booking of wedding Ceremony date and time at relevant town hall upon your instruction.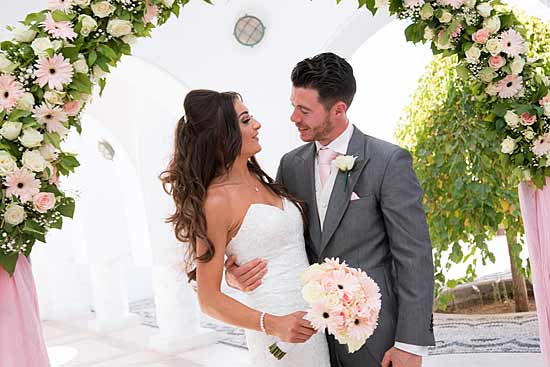 Wedding Ceremony and license.
Professional experienced British wedding planners.
Consultation on arrival to Rhodes.
24-hour support in Rhodes with experienced professional wedding planners.
Wedding Planner on Wedding Day.
Booking and liaising on your behalf of all additional services with our suppliers.
Bottle of Champagne for the couple.
£400.00/€460.00
Deposit Required 20% Outstanding balance can be paid in Rhodes at the Consultation meeting.
Please note: This package does not include your translations of documents or wedding certificate translated. This can be arranged in the resort.

Please click on the Contact Us link to find more about our Rhodes wedding services.
Rhodes Wedding Package Athena